Our outstanding team is here to help you reach your healthcare goals. Contact us today.
Welcome to LifeHouse Chiropractic located in London. Chiropractic is one of the most amazing healthcare professions, but very few people understand what it's all about. We are here to help you gain a basic understanding of how our London chiropractors can help you and your family.
Welcome to LifeHouse Chiropractic
Dr. Janna House specializes in the Gonstead Chiropractic technique as well as pediatric and prenatal chiropractic care. We understand that if you are searching the internet for a chiropractor, chances are you are experiencing a loss of your health, and you are looking for it to be repaired and restored. You may be experiencing one of the many common conditions that people often have when they seek chiropractic care, like headaches, neck pain, upper or mid back pain, or low back pain/sciatic.
HOW CAN CHIROPRACTIC CARE HELP YOU?
Pain is not normal. It's a signal that something is wrong and needs your attention. Since chiropractic isn't about treating the symptoms of your condition but is about addressing the source of your problems, we can help. Dr. Janna and her team want to thank you for taking the time to check out our website and to learn more about LifeHouse Chiropractic.  We are dedicated to helping you and your family. Contact us and take your first step to a better life.
Helpful Tips From a London Chiropractor
You won't want to miss out on these helpful tips to keep you safe and healthy!
Find Relief At Our Chiropractic Office
Once we help you find relief, we want to help you stay that way. We don't just want you to feel better; we want you to function better. We believe that health is about function. How well you function is the true expression of health. Health and wellness are about reaching your full potential so that you can heal and maintain optimal health.
Many of our practice members don't just come to us when they are in pain. They want to avoid having problems. We want to help you get lasting results, and then we want to help you become healthier.
Our team wants to educate you about the importance of a properly functioning nervous system and to equip you with the knowledge to make healthy decisions that support chiropractic care.
People of all ages can be checked for spinal and nervous system health. We love to serve families and to see them benefit from living the healthiest life possible. As one mom in our practice has expressed, "I've experienced the benefits of chiropractic care myself, and I want my kids to experience that, too."
We promote health for you & your Family
Dr. Janna's unique specialization in using the Gonstead technique offers you safe, individualized, thorough, and effective chiropractic care leading you to a life of better health. 
It is her goal to help as many families in the London, ON area to reach an optimal level of health and improved quality of life through her specific, scientific chiropractic adjustments.
Dr. Janna is a member of the International Pediatric Chiropractic Association (IPCA), and is certified in the Webster Technique. The Webster Technique is an analysis and adjustment of the sacrum restoring the neuro-biomechanics of the pelvis which facilitates optimal positioning of the baby and creates the optimum environment for its development.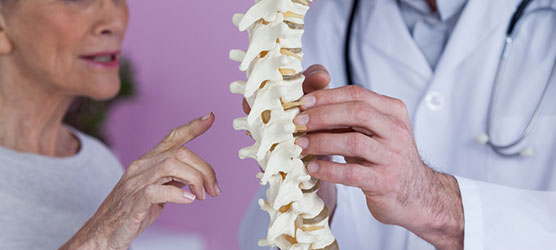 HOW TO FIND A CHIROPRACTOR IN London
This guide will help you find the best chiropractic clinic in London for you. When most people in London decide they need a chiropractor, they end up doing a search and just picking someone at the top.
Being at the top of Google for the chiropractic search does not necessarily mean they are the best chiropractor for you. Follow the steps below to make sure you are picking the right chiropractor for you.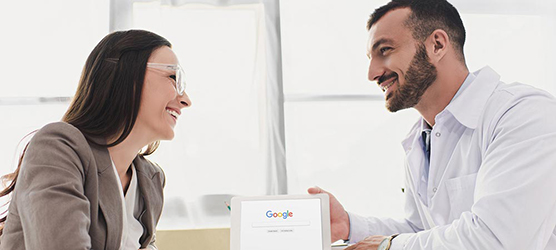 Time Needed: 5 minutes
Total Cost: CAD 0.00
4 EASY STEPS TO FINDING A CHIROPRACTOR IN London
Step 1: Open up a Google search
You will want to type one of the following in the search bar:
Chiropractor London
Chiropractor N6J 1G8
Chiropractor near me
Best chiropractor in London

Step 2: Review Their Website
The best chiropractors in London put as much care into their website as they do into the rest of their office. By reviewing their website you will get a good feel for the doctor and if they are right for you.

Step 3: Check Out Their Reviews
Check out the Google Business Page of a chiropractic clinic you are thinking about visiting. It is easy for someone to say they are great, it's a different story to get other people to say great things about you.

Step 4: Give The Office A Call
Now that you have a basic understanding of what the office is about. Give them a call to make sure they fit the message that their website and GMB have been sending. You will know in a few minutes whether the office is the right one for you.

TRUSTED CHIROPRACTOR: READ OUR REVIEWS
Chiropractic Care May Help
You don't have to live in pain. We are here to help you get your life back.